Source: Assembly of Canonical Orthodox Bishops of the USA
Wednesday, December 23, 2015
Dearly beloved and faithful Clergy and all Brothers and Sisters in our Lord,
Much has been accomplished by the Assembly of Canonical Orthodox Bishops in the few short years of its existence. Yet much more remains to be accomplished. Until now, the Assembly has been primarily funded by dioceses, jurisdictions, individual bishops, foundations and a few significant donors. Achieving Orthodox unity is a goal that touches upon the life of every Orthodox Christian in America. With this in mind, the Assembly wishes to accord to every Orthodox Christian the opportunity to participate in this cherished dream.
Your support of the Assembly's work will make a significant difference to the future of the Holy Orthodox Faith in America.
Here are a few highlights of the Assembly's accomplishments thus far:
Brotherly cooperation among all Orthodox bishops in the United States. Our hierarchs are collaborating through annual meetings and 14 working committees, gathering together more frequently than ever before.
14 studies on Orthodox Church life in America, available on the Assembly's website. The studies provide a clear picture of the Church today and serve as a foundation for planning the future of our Church in the United States.
Three public pan-Orthodox forums, including one for youth, which brought together hierarchs and laity for open dialogue. More of these gatherings are expected in the future.
Annual pan-Orthodox meetings of youth workers, organized by the Assembly's Committee for Youth. The meetings enable youth workers to share their resources, experience and knowledge for the benefit of all our Orthodox youth.  
29 audio interviews with our bishops. The interviews provide a unique opportunity for Orthodox faithful to hear the perspectives of hierarchs on the hopes of the Assembly. 
A pan-Orthodox website (www.assemblyofbishops.org) that offers official directories of all Orthodox parishes, bishops and monasteries in the US. The site also offers comprehensive maps, links to Orthodox news, and an up-to-date listing of Orthodox events across the United States.
Our goal is to raise $ 250,000 annually to support the ongoing work of the Assembly. We ask every priest who receives this message to forward it to his parishioners via email. We ask every church member who receives this message to share it with fellow parishioners and Orthodox friends.
As our Lord taught, we humbly and respectfully ask for a meaningful gift relative to your ability to give.
Click here to make a donation today.
If you have any inquiries or comments, please write to us. If you would like to subscribe to the occasional mailings of the Assembly, please sign up here.
In closing, we pray that the Nativity/Incarnation Holy Days fill your homes and lives throughout the New Year and beyond with the real Joy, Peace and Love of God becoming one of us – the Source of our Salvation! All our hierarchs will most certainly have you in their prayers for just this blessing.
In our Lord's All-encompassing Love,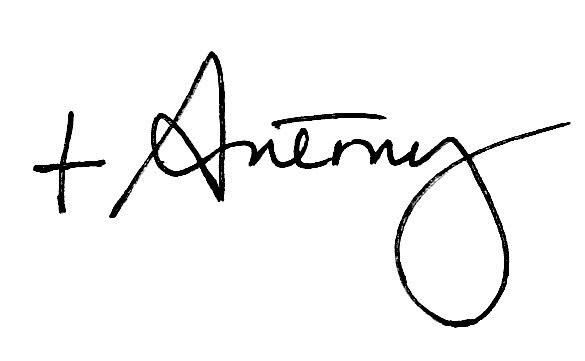 ​+ Antony
By the Grace of God, Metropolitan, Treasurer of the Assembly of Bishops and Chair of the Committee for Financial Affairs